Student Leadership
The Program in Community and Agroecology's leadership team is a collection of students who work together to maintain and develop PICA's community resources and functions. Student leaders often hold paid coordinator positions, but all PICA residents and other members of the UCSC community are welcome to participate in meetings and contribute to the program's broader visions and goals. 
It is the leadership team's duty to reflect the interests of PICA in the planning of events, residential programs, workshops, and inter-organizational collaborations. The leadership team provides opportunities for PICA residents to work towards a just and sustainable food system, as well as empowers non-residents to do the same in their own communities. The leadership team includes the PICA Residential Assistant, and student coordinators for the garden, propagation, compost, community meals, and events (Provost's Sustainability Intern). The leadership team also writes grants to support PICA's programing.
Contact us to inquire about our meeting times or reserve time on our agenda. You may also read through the agenda and notes to see what we talked about at our most recent meeting. You can also email the PICA leadership team at picaleadership@googlegroups.com.

PICA Leadership Team 2015-16
Elizabeth Davis, B-Quad Garden Coordinator 
I am a sophomore pursuing a BS in Ecology and Evolutionary Biology, and I am one of the PICA garden Coordinators. I also happen to live in the PICA community. As Garden Coordinator, I take care of the B-quad garden which includes planning, planting, pruning, digging, weeding, and whatever else the garden may need. I love being outside whether it be hiking, running, camping, or gardening. Besides the outdoors my other passion is learning, and I am constantly in pursuit of more knowledge in a variety of fields.
Dakota Freeze
Hafalia-Yackel, Events Coordinator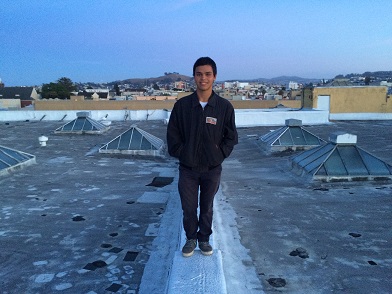 I am a 3rd Year transfer student majoring in Environmental studies with a concentration in agroecology/sustainable food systems. As the PICA Events Coordinator I organize events and workshops for the students at UCSC. My hobbies include Hockey, Biking, Skateboarding, and gardening.
Edwin M Colon, A-Quad Garden Coordinator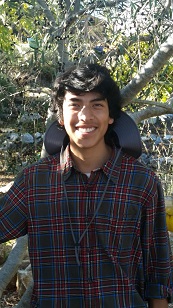 I am a 4th year student studying Plant Science with a minor in Sustainability. I am from the San Fernando Valley, CA. 1st generation Guatemalan American. As Garden Coordinator, I take care of the A-quad garden which includes planting, pruning, digging,weeding and much more. My interests include all things Plants, Ecological Restoration, Natural History, Permaculture, Community building, and saving the world one conversation at a time. Come out to a Saturday work day and party with the garden!
Giselle Acosta, Programs Assistant 
I am a 3rd year student double majoring in Politics and Community Studies. I am PICA's program assistant, and my role partakes in being the external liaison in collaborative events with other socially and environmentally active organizations, as well as tracking events and budgets. My hobbies include hiking, camping, and going to the beach.
Annette Ackema, Meals Coordinator 
I am currently a third year studying Environmental Studies and Econ. As the Meals Coordinator for PICA, I prepare the Saturday lunches  after the work day and organize the weekday community meals that gather PICA residents to cook and share dinners with each other. My passion is bringing people together around wholesome, plant based food and spreading the abundance of mother nature. I love dancing, writing poetry, learning, yoga, beach volleyball, and creating regenerative art.
Lauren Westjohn, Compost Coordinator 
PICA Leadership Team 2014-15