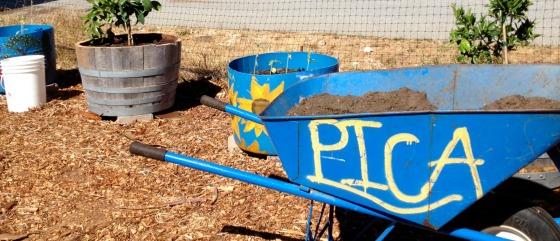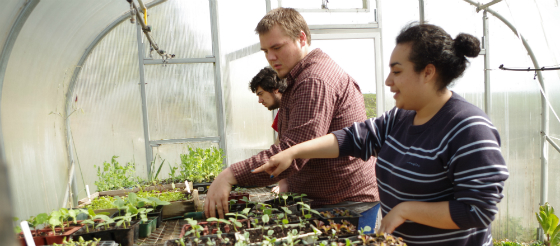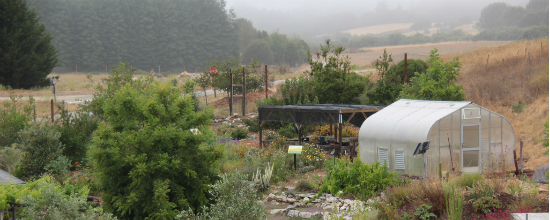 Program in Community & Agroecology (PICA)
What is PICA?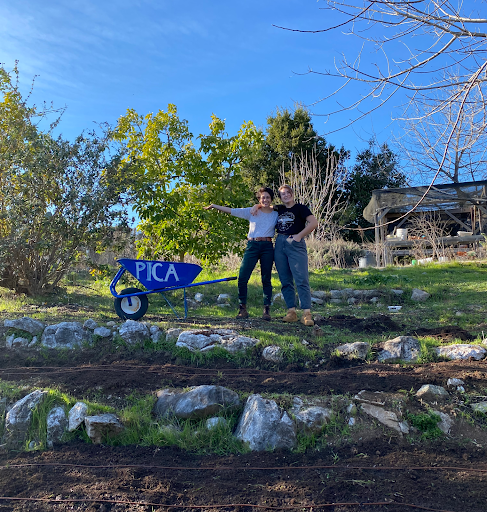 The Program in Community and Agroecology (PICA) is a student led program focused on experiential learning, sustainability, and food systems. All UCSC students are welcome to participate in the garden workdays and workshops offered. Participants have the opportunity to grow their own food and share meals together as well as explore hands-on and garden based efforts. We are located in the Village just beside the Center for Agroecology and out office is in the A Quad in A2. 
Through PICA, students from a variety of majors have the opportunity to study agroecology and apply their knowledge to everyday activities within their community.
Mission Statement
PICA's primary academic mission is to engage students with sustainability through practical experience and the sharing of community based knowledge. Emerging themes of discussion include, but are not limited to: power dynamics (racism, classism, sexism, etc.), lack of representation, knowledge validation, staff and student relationships (student autonomy), student accountability, and intentional inclusivity. PICA will offer a unique space to students of color in an effort to avoid, mitigate, and eliminate racism, classism, tokenization, white privilege, oppression, marginalization, identity policing, and space policing in historically white garden spaces and take steps towards accountability, truth telling and positive change. 
Through practical training in agroecology and organic gardening, student involvement in campus and community gardens, and the development of local composting projects, PICA students are able to integrate Agroecological principles of sustainability, food production, food justice, and social justice into everyday life. In so doing, PICA students will be better prepared to work for tangible change in the food system outside of an academic setting 
Check out the video below for students' experience with living and working at PICA!